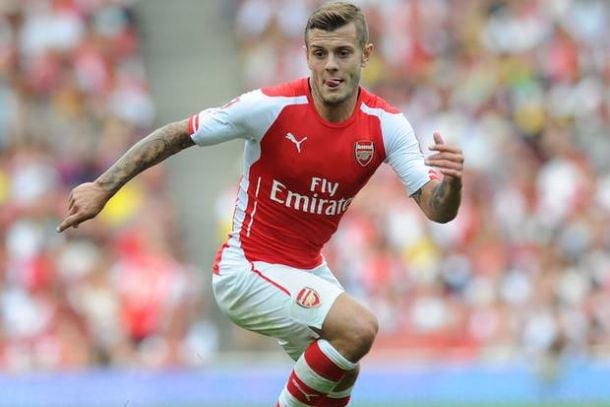 Jack Wilshere has undergone ankle surgery and the Arsenal man is expected to be unavailable for up to three months after he went under the knife on Thursday.
The England midfielder picked up his injury in the 1-0 loss to Manchester United when he was caught late by young defender Paddy McNair and many thought the worst even then, the replays showed his ankle twist and straight away you could see this could be a long term injury for Wilshere.
Wilshere is still only 22 and with so much already expected of him at the club sometimes it feels like he carries the clubs hopes and dreams on his shoulders. It has been a much improved season compared to last campaign for Wilshere who has looked like getting back to his best, he was a solid candidate for Man of the Match against Manchester United before his injury and once he departed the game seemed to swing completely in the visitors favour.
Before Wilshere's injury he was well on his way to having a more progressive season than he had last campaign and there will be a void left by his absence.
Wilshere is just another name to the list of injuries Arsene Wenger's Arsenal have accrued this season. Wojciech Szczesny, David Ospina, Mathieu Debuchy, Nacho Monreal (limped off yesterday), Theo Walcott, Abou Diaby, Mikel Arteta, Yaya Sanogo and Mesut Ozil are all currently unavailable.
There is yet to be a defining date for Wilshere's return however it is widely reported 3-4 months is the expected time required for his rehabilitation from his ankle surgery. This would give Wilshere a chance of returning in time for the 2nd leg of the last 16 of the Champions League.