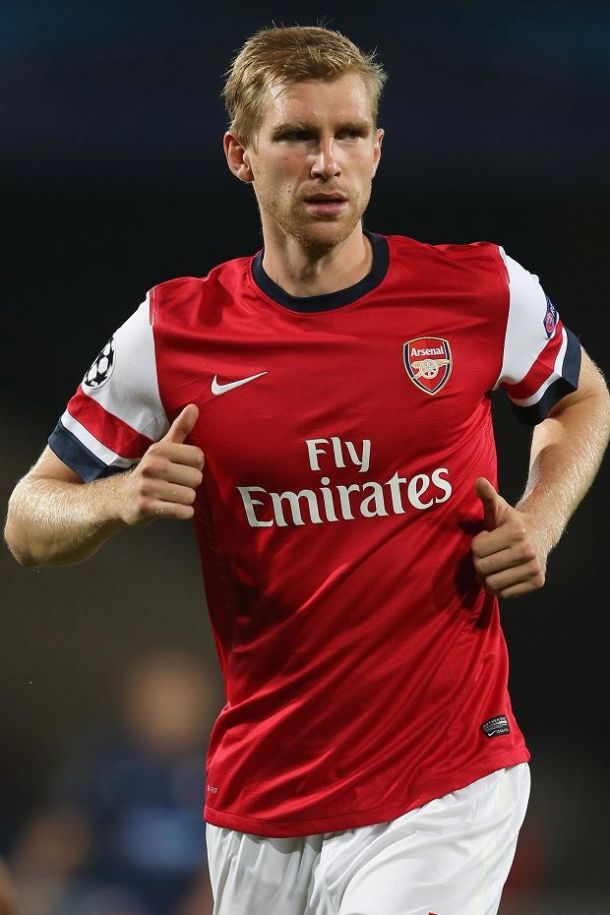 Arsenal's vice captain has faced some strong criticism this season with his defensive performances being below par with Arsene Wenger's men dropping more points from winning positions than any other team. 9 points have been dropped whilst being in the lead and this was highlighted again last time out in the loss at Swansea City where they failed to hold onto the lead given to them by Chilean Alexis Sanchez.
The retired German international was one of Arsenal's standout performers last season and looks out of sorts this time round but due to Arsenal's lack of defensive cover Wenger has been left with no choice but to keep him in the starting XI.
Last season Mertesacker and Laurent Koscielny were lauded for their defensive displays, statistically being one of the best partnerships in the Premier League. However when they have a poor game it turns into catastrophe very quickly. Horrendous losses at Manchester City, Chelsea and Liverpool where 17 goals were shipped which is completely unacceptable and if this type of result is to be eradicated Mertesacker could be the one to make way.
French duo Matthieu Debuchy and Laurent Koscielny are nearing a return and are both expected to be available within a month which is a big boost for Wenger who has struggled to field a recognisable back four for which he should take full responsibility.
Many will expect Koscielny to slip in next to Mertesacker as he has done many times before, but with Calum Chambers being seen by Wenger as more of a central defender he could surprise a few people with his team selection. Chambers has impressed many since his arrival from Southampton and has admitted he has had more starting opportunities than he expected this early in his Arsenal career. Chambers has looked accomplished and has already shown a good understanding of the defensive side of the game and could be ready to take Mertesacker's place on a regular basis.
Mertesacker's place like many others at the club seems untouchable at times and that is something that needs to dramatically change, a player can not keep their competitive edge if they are too comfortable. If Arsenal are to turn their fortunes around the inclusion of Koscielny and Chambers at the heart of the Arsenal defence would be a good start.