Eduardo Returns! But Who is He Replacing?
Eduardo Da Silva made his first team debut for Arsenal since breaking his leg early last year against Cardiff on Monday night. He scored twice, via his head and a cool finish from the penalty spot. The Emirates stadium was rocking with the joy of Eduardo's dramatic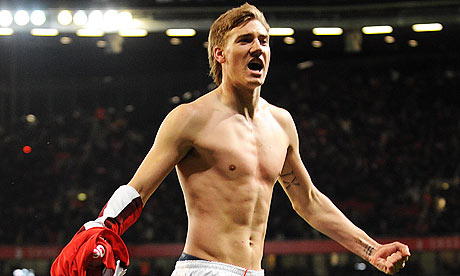 comeback. But now what?
We now have Adebayor, Robin Van Persie, Bendtner and Eduardo to choose from upfront. Not to mention the fact that Carlos Vela and Theo Walcott may grow into strikers themselves pretty soon, and lets not forget our newest gunner Andrei Arshavin, who can of course lead the line if need be. So it leaves us with the question of, Which two strikers form our best striker partnership?
Some would argue, quite rightly in my opinion, that it is a good headache to have. However it is something that Le Boss will have to deal with now. So lets review our strikers, and try to some to some sort of conclusion as to who would work best with each other.
Adebayor and Eduardo worked extremely well with each other last season, linking up quite a few times to create and score goals. However Adebayor has failed to, shall we say, find that special 'spark' he possessed last season. And if he carries on the way he is, if you ask me, he doesn't deserve to start . Perhaps dropping him will be a wakeup call, and we may start to see some more effort in the future. He can however win the important headers when needed.
Bendtner is still very young , and he is still learning. I'm not his greatest fan but what I am seeing from him is effort, and hunger. Which is more I can say about Adebayor. However he sometimes loses his cool and he should be scoring more goals than he should. He recently missed a complete sitter against Cardiff city, a ball that Eduardo or Van Persie would have slotted away with ease. He did however link up very well with Eduardo against Cardiff, and help set up Robin Van Persie in the same game.And scored himself with an impressive header.
Eduardo, is arguably our best finisher. Put him in front of goal and you could bet your house he was going to score. But finishing isn't his only attribute worth mentioning. He has some decent pace, while being able to hold up the ball when necessary. His technique is also very good. He has been out for nine months, but he is already looking very sharp, and to be honest he doesn't look like he needs any more preparation or any sort. He looks ready as ever.
Robin Van Persie is again, arguably one of our best finishers. However his technical ability is unarguably the best. He is, im my opinion one of the best strikers in the world when he is fit and in form. To be honest, to leave a fit Van Persie off the pitch is idiotic. He is in my opinion our best striker.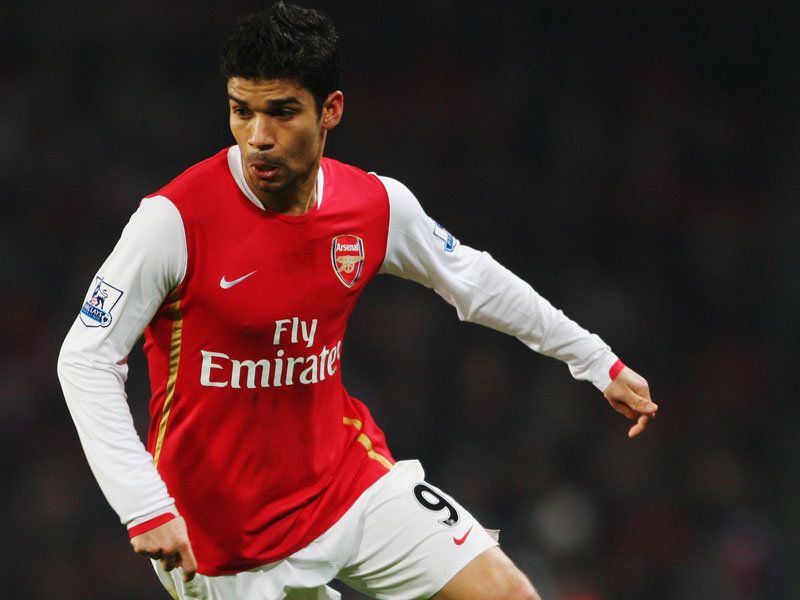 So, now I've assessed all of our strikers, who do I think is best suited to who? Well if I was to pick our top striking partnership, I would put Eduardo with Van Persie, at this moment in time. Adebayor is woefully off form, and has been for some time, and bendtner just isn't cutting it for me, at least not yet. However on his day Adebayo can score goals, and plenty of them. Like I said before, it's a good headache to have. And either way, we will always have a good striker to bring off of the bench, no matter what happens.
Ottoman
Let's discuss the matter further, the debate continues Here

[ Join our new forum www.arsenalaction.com ]