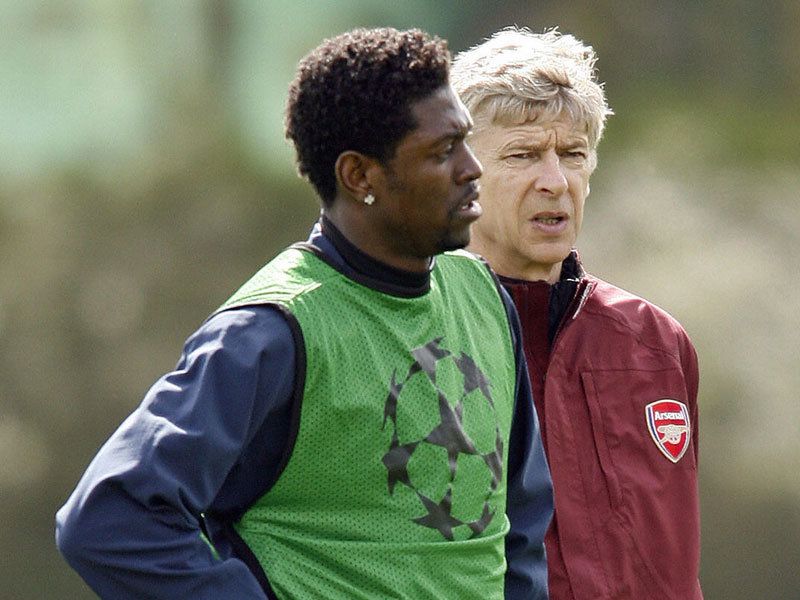 lets rewind to last summer.
Arsenal had the chance of cashing in on one season wonder Adebayor, but Wenger didn't want to sell him. Not even for £30m.
AC Milan wanted him and were offering BIG money. I at the time said "TAKE THE MONEY"
This summer Arsenal are doing everything they can to get ride of Adebayor but they cant find a buyer.
From my source at the club i can confirm that Arsenal want to sell Adebayor this summer and would accept a bid of around £20m for him. But we have not received a single offer for him. It was hoped that Adebayor will be sold in order to free up some cash for new summer recruits and to lower the wage bill at Arsenal but it seems like clubs AC Milan and co no longer want Adebayor.
So whats chance from last summer? Why didnt we sell him for £30m and why did we give him a new contract reportedly on over £100k a week?
Its simply, MORE bad judgment by the manager. Add this to the fact he sold Flamini,Diarra and Gilberto and is STILL yet to replace them with a DM at the club. The fact he signed Silverstre on a 2 year deal. The fact he plays this negative 4-5-1 week in week out. The fact he is playing Nasri as a DM and Diaby as a winger.
I think you can clearly say that Wenger has lost the plot.
How can we trust this man as our manager? With money so tight at the club we cant afford to blow what money we do have on shite like Adebayor. We should of sold him last summer. A huge error by Wenger and now we are paying the price. We are going to be lucky to get £12m for Adebayor.
If he stays he is just going to be moody so we might as well get whatever we can on this lanky streak of piss.
Its going to be a shit season again unless we start to sign some players SOON.
Join the forum
Sinbad