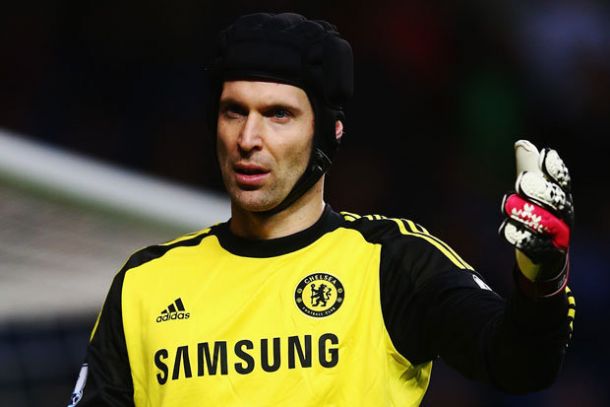 It is being reported in this morning's press that Chelsea goalkeeper could be close to joining London rivals Arsenal, according to these reports a £7 million fee has been agreed in "principle" between the two clubs.
Petr Cech, 32 has had to settle for playing second fiddle to young keeper Thibaut Courtois who after his Champions league winning exploits last season with Atletico Madrid appears to have won the battle for the No.1 jersey at Stamford Bridge.
Cech has only appeared in one Premier league game this campaign and understandably wants regular first team football, ironically this appearance came against Arsenal in Chelsea's 2-0 win on the 5th October when he came on for Courtois who picked up a short term injury.
From Arsenal's perspective this would be seen as a very intelligent move if they can pull off this deal, new signing David Ospina has already had his injury problems since joining from Ligue 1 side Nice in the Summer which has left Szczesny only competition in rookie keeper Damiano Martinez. The addition of Cech would give Wenger's squad a wealth of experience as well as push Wojciech Szczesny to perform every time he takes to the field.
Chelsea and especially Jose Mourinho have a history of not selling players to clubs they see as title rivals which would suggest that Mourinho sees Wenger's Arsenal as no threat. The same thing happened with Juan Mata's surprising move to Old Trafford last season and the same could be happening here.
It would be hard to argue with Mourinho if he does not see Arsenal as title contenders this season, Chelsea's 2-0 win in October was a comfortable victory and the "special one" has found his club 12 points clear of their London rivals.