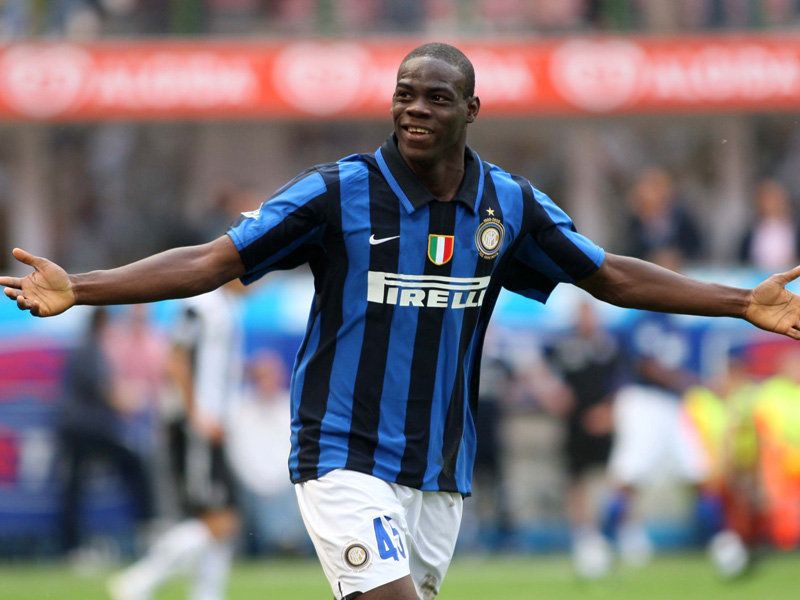 Arsene Wenger has tipped Mario Balotelli as a player to watch in this season's UEFA Champions League.

The Arsenal manager was speaking to the Italian press this week and  revealed an admiration for the talented  Inter Milan forward.

Wenger said " I am keeping an eye out for Balotelli, a player I like very much."In my view he can be one of the best."

But just because Wenger says he thinks a player is good doesn't automatically means he wants to buy him. In the past Wenger has said the same about Tuncay, Modric and Mario Gomez so dont get your hopes up.
So what do we know about Balotelli?
Italy U21 Balorwlli  aged 19 "Super Mario" is known for being a pacey striker with great technical ability who can play anywhere along the front line. He is also a very good set-piece taker but he can be very temperamental! Last season he was shown a number of yellow cards for use of the elbow and has recently fallen out with Jose Mourinho. The inter manager has on more than one occasion dropped Balotelli after questioning his attitude.
Enjoy this video.
[youtube=http://www.youtube.com/watch?v=Sz-1WW-dz6Q]
And Check out the forum www.arsenalaction.com
Arsenal debate and loads more…