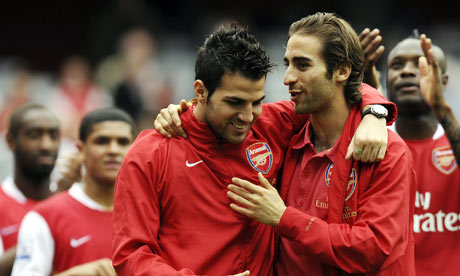 Marseille v Milan last night and ex Arsenal ball winner Mathieu Flamini's two footed long jump into a marseille midfielder in the 66th minute. Shocking challenge that could of broken a leg,and he was only booked?
[youtube=http://www.youtube.com/watch?v=ler5_0eSjRc&feature=player_embedded]
But is this what we are missing at Arsenal? A bit of BITE in the middle of the park? Cesc has not been the same since Flamini moved on. Maybe we need a hard nut like Flamini next to Cesc and allow him to get forward rather then try and win the ball back.
Join the forum for more www.arsenalaction.com