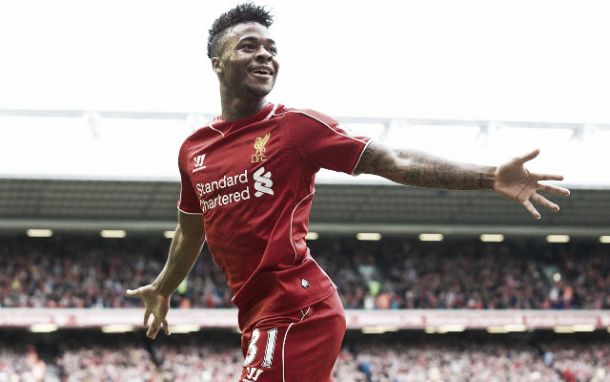 There have been a lot of rumours surrounding Liverpool and England attacker Raheem Sterling in the last few weeks but is a move to the Emirates realistic?
It emerged a few days ago from various sports media including the Metro that Sterling may let his contract tick down and leave on a free transfer, his contract runs out in 2017 and you would have to question whether Liverpool have the resolve or the resources to allow him to leave for nothing.
Arsenal also have their own contract rebel in England team mate Theo Walcott with a swap deal being mooted in some quarters wish seems unlikely, Sterling is younger and you could argue more of an asset with Walcott having continuous injury problems and being 6 years his senior.
Much was expected of Sterling this season with the departure of Luis Suarez to Barcelona in the Summer, he has been on the receiving end of harsh criticism but he has delivered the same kind of performances he did last campaign.
Sterling has scored seven goals and has seven assists in 33 Premier League games this seasons compared to nine goals and five assists last term. However he has created more opportunities for team mates this season 70 to be exact compared to 51 last season. So this begs the question if it were not for Mario Balotelli under performing and the injuries of Daniel Sturridge he may be seen in a better light.
Back to the situation at hand, Sterling's contract. Liverpool manager Brendan Rodgers is adamant that Sterling will not be sold and will remain at Anfield next season at the very least.
He said: 'We've made our position clear from the beginning and the owners are very much supportive of that.
'Raheem won't be going anywhere this summer, even if there's not a deal agreed.'
You would imagine that any deal would be dependent on players leaving the Emirates but it is hard to see how the £50 million rated attacker wouldn't be a positive addition to the Arsenal squad.