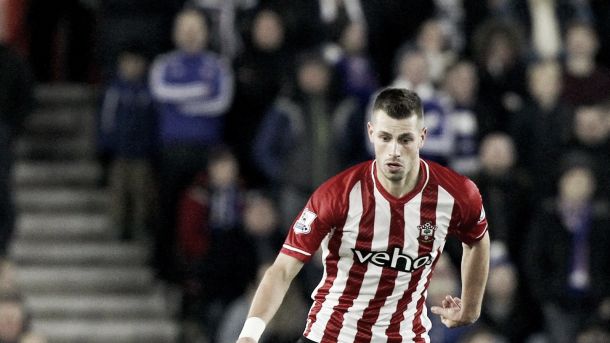 In recent days Saints holding midfield player Morgan Schneiderlin has strongly been linked with a move to Arsenal, with Arsene Wenger weighing up a bid believed to be in the region of £25 Million.
Following a Summer exodus from St Mary's which included exits for names such as Adam Lallana, Luke Shaw, Calum Chambers and Rickie Lambert it was expected that Schneiderlin would join his former manager Mauricio Pochettino at Tottenham. However with the relationship between the two clubs soured in months gone by, this has now put Arsenal firmly in the driving seat for the Frenchman's signature.
The French international has arguably been Southampton's most important player this season and has helped them maintain their pursuit of a Champions League place that many thought was well beyond Ronald Koeman's capabilities this season with such an unsettling start to their campaign. Southampton currently sit fourth in the Premier League and are a mere 10 points off Chelsea, who are joint top with champions Manchester City.
Another Frenchman drawing attention is Francis Coquelin, who has performed better than many expected since being recalled from his loan spell at Charlton. However poor performances from Mathieu Flamini in recent weeks, alongside injuries to Mikel Arteta and Abou Diaby, has once more shown the fragility of the squad.
Schneiderlin has been part of the Southampton furniture since his arrival fromStrasbourg back in 2008 and has been linked with a move away for the last couple of seasons. It appears that Koeman will have another battle on his hands to keep the Frenchman at his club for the remainder of the season.