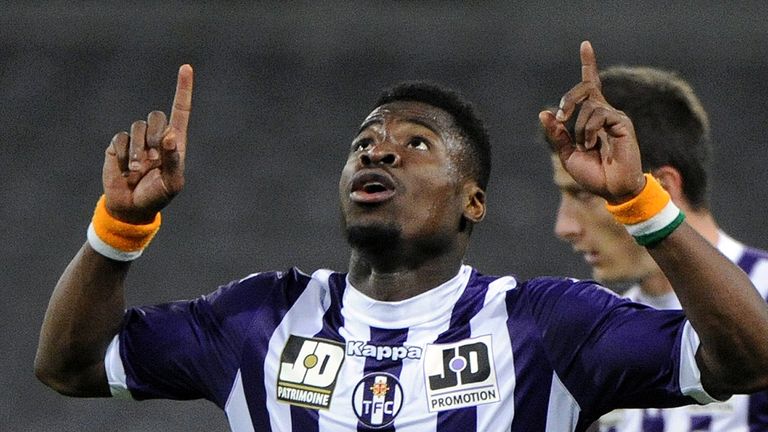 After the FA Cup final victory over Hull City in May Bacary Sagna was quite emotional, many thought this could signal Sagna's fair well this was indeed the case. The french right back has now been confirmed as a Manchester City player and the 31 year old has received his bumper pay day with a £150,000 a week 3 year deal. Many have ridiculed him for his choice of club but I don't, he has been incredibly loyal to the club and felt that it was time for him to move on. The board/Wenger were not willing to give him any more than a 1 year deal. Sagna understandably wanted more security than that and decided to look elsewhere.
Reports are now suggesting that we have agreed terms for Ivory Coast and Toulouse right back Serge Aurier. The powerful Right Back has been in good form for Ivory Coast in this World Cup thus far and has really caught the eye. He is the perfect replacement for Sagna; he is quick, powerful and very attacking. Aurier is expected to be available at around £8 million which would be a bargain. He would be a typical Wenger signing.
His International teammate Didier Drogba believes he can be an instant hit in the Premier league. "Serge brought us energy and balance and he had a fantastic game," Drogba told Fifa.com. "He's the best right-back in all of France. I think he'll do well at the next level too, in the Premier League." Real praise indeed from a player he is not known for speaking highly of fellow professionals.
Aurier provided the two assists which inspired a comeback against Japan in Ivory Coast's first group game and also was the top scoring defender in Ligue 1 last campaign scoring 6 goals and getting a further 6 assists. he can also play Centre back like Sagna which is certainly something that would appeal to Arsene Wenger as he has also been looking to strengthen this area as well.
http://youtu.be/BWQ2VEtkRSo
Thanks for reading
@goonerscribe