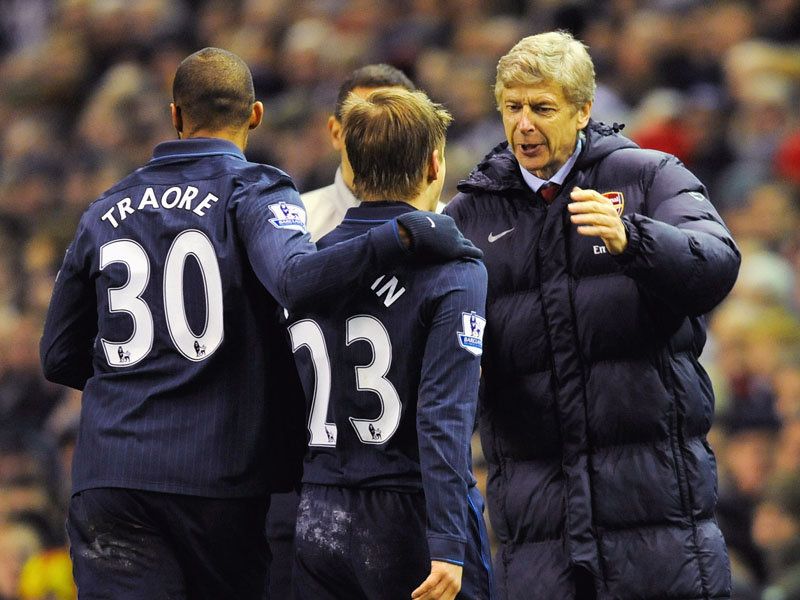 Talk about a game of 2 halves….
1-0 down at half time and playing some of the worst football i have seen from an Arsenal team in years. i was ready to come on and slag wenger and the team off.
But…Something happened, and in the words of Cesc Fabregas "Wenger went crazy at half time and told us that we were not good enough to wear the shirts of Arsenal FC, I have never seen the manager act like that"
Well done Wenger, I didnt know you had it in you.
And it worked, The 2nd half was all Arsenal. Almunia didn't have a single save to make in the 2nd 45mins. Just as well as it was fawlty manuel that cost us the goal. What was he doing? And not for the first time this season. Maybe its now time to give Fabianski a run in the team.
1-1 after a nice move down the right and an OG from Glen Johnson, And then the little Russian came up and did it again with a world class finish that won the game for us.
Back in the title race…Credit to Wenger for giving the players a kick up the Arsenal!
Ratings
Almunia (4) A clown, Not good enough to be number 1
Sagna (6) Pretty solid, Wasteful with crosses again
Gallas (7) Did well, But lucky not to give away a pen in the first half
Vermaelen (8) our best player by a mile. Had Torres in his pocket
Traore (6.5) Did well. Solid and showed his pace.
Fabregas (7) Poor first half, gave the ball away endless times. Much better 2nd half.
Song (6) Again very poor in the first half. Got caught on the ball and gave it away.
Denilson (6) pretty much the same as song
Walcott (6) a few nice runs but nothing to show for it
Arshavin (8) Did nothing until his goal. But what a goal it was
Nasri (7.5) Set up the first goal. And worked hard for the team
For more on this and anything to do with Arsenal,
Check out the fans forum ( HERE )