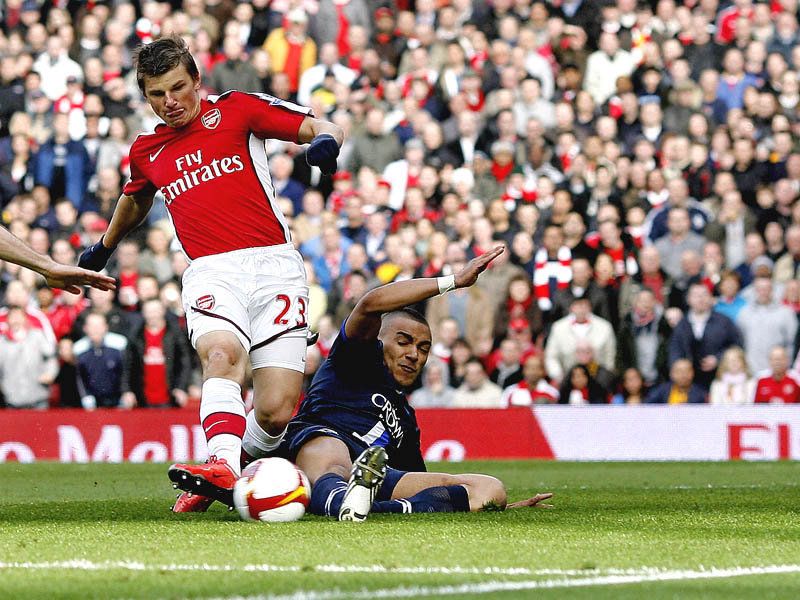 Arsenal Smashed Blackburn for SIX with a 6-2 win at the Emirates Stadium.
Rovers took the lead on 4mins through Nzonzi header, but Tomas Vermaelen scored a great equaliser from outside the area on 17 minutes.
David Dunn then gave Blackburn the lead once more but Robin van Persie replied instantly with a great left-foot shot after a fantastic Fabregas pass.
Fabregas was pulling the strings from midfield who then set up Arshavin on 37 minutes to give Arsenal the lead 3-2.Half Time.
Fabregas then smashed a deserved goal in the second half before both substitutes Theo Walcott and Nicklas Bendtner completed the rout.
Players Ratings
Man of the Match
Cesc Fabregas 10/10 [ He was absolutely brilliant today. There can be no more questioning his form or commitment after that performance ]
Match Stats
Visit our forum for more at www.arsenalaction.com