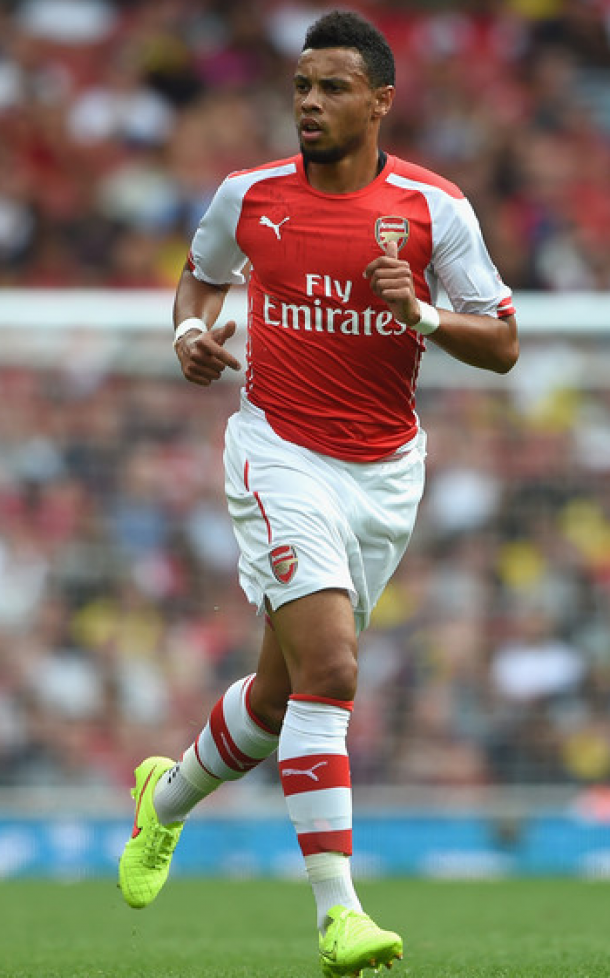 It has been a meteoric rise for Francis Coquelin who has proved himself in recent weeks in the red and white of Arsenal, the Frenchman was called back from his loan spell at Charlton due to a familiar Arsenal injury crisis and has not looked back.
Welsh midfielder Aaron Ramsey can not speak highly enough of the defensive midfield player.
Talking to Arsenal's official website, he said: "He's been really good.
"He's very aggressive and doesn't give the opposition much time on the ball, and that's why he wins so many tackles.
"Then he wins the ball and makes us tick over.
"It's been really good to see his development this year, he's had a superb couple of months now so hopefully he can continue that.
"It is quite comforting knowing that one of the midfielders is behind you in position, thinking more defensively.
"It is something that he does really well."
It is hard to disagree with Ramsey's sentiments, Coquelin has drawn parallels with Chelsea's Nemanja Matic which is high praise indeed but has been well earned.
Coquelin offers very little going forward but knows his role in the team, the combative Frenchman does the ugly side of the game very well which has allowed Arsenal attacking contingent to concentrate on causing havoc in the final third of the pitch.
Arsenal continued their impressive run of form at the Weekend with a 2-1 win at Newcastle, it was another game that showcased Coquelin's abilities and he has showed the type of combative nature that Arsenal have sorely missed since the departure of Brazilian World Cup winner Gilberto.
There is now an International break with Arsenal's next Premier League game being against Liverpool at the Emirates on Saturday 4th April, Coquelin's involvement will once more be a key factor in Arsene Wenger's men taking three points from the visitors.