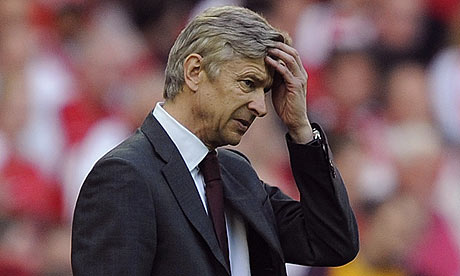 Arsene Wenger will be hoping to steer The Gunners through their defensive woes without dropping points
With Thomas Vermaelen sidelined at the mercy of a one-match band for his alleged professional foul in the West Ham game, and long-term injury victim Gallas still far from a return, Arsene Wenger faces a difficult decision as to who should partner at the back for the Birmingham game. Campbell fights on despite natural fatigue, and he may be well deserving of a break.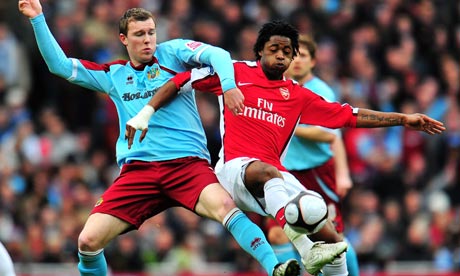 Alex Song looked fantastic both in midfield and defence last week. Does he warrant selection over Silvetre for CB?
….and if so, surely this must be the tolling of the bell for Mikael Silvestre at Arsenal?
Does Wenger dare play the walking time-bomb Silvestre? The Manager's confidence in the less-than-sturdy French defender seems deeply uprooted of late. However, if he chooses not to, Alex Song, who had a fantastic game against West Ham, will be forced to drop back, creating more problems in our midfield. Certainly if Song is picked ahead of Silvestre it will signal the final nail in the coffin of the ex-Machester United man's career at Arsenal.
[polldaddy poll=2944686]
Visit the Arsenal Action Forum for further discussion,
Curt.B