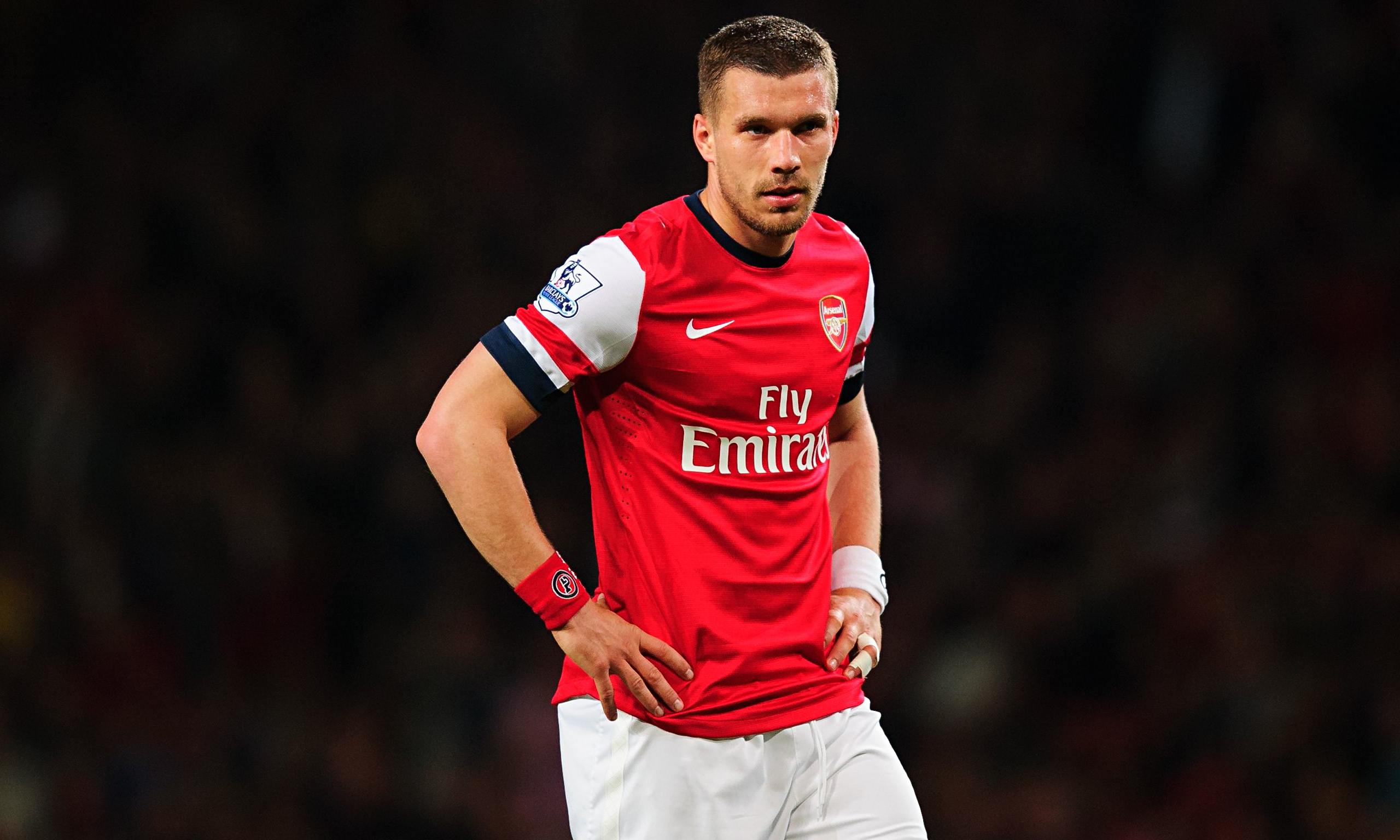 It has been reported in The Mirror that Germany Striker Lukasz Podolski is considering his Arsenal future as he ponders a move in January.
"If my situation doesn't change I'll have to think about leaving in the winter," Podolski told The Mirror,
he continued "I don't like sitting on the bench. I am 29 and I want to play. I will speak with the manager and then see what happens."
The Polish born Forward has been at Arsenal since the Summer of 2012 when he joined from Bundesliga club Cologne.
Podolski has had a very indifferent Arsenal career, it has been accompanied by more lows than highs truth be told, he is clearly a fan favourite, has a great sense of humour and great rapport with his fellow players but is that enough? He has only scored 19 goals in 56 Premier League appearances which is simply not good enough if he is to be seen as capable back up for Olivier Giroud and Danny Welbeck. Podolski has been given the odd opportunity playing through the middle, however this has been less than successful and that ship has sailed for the German International.
Arsene Wenger has always been adamant that Podolski is "the best finisher at the club", so why has he not started more? you would have to put this down to a lack of application from the player who when he has been at his best he has been on the left of a front three. In recent games he has looked tired and uninterested in proceedings.
There has been pressure from Germany Coach Joachim Loew for Podolski to make a move, "He does not play enough games for Arsenal" stated Loew who was eluding to the fact that things will need to change quickly domestically if he is to continue picking The Arsenal man. He had a less than productive World Cup and this has carried over to his season with Arsenal this campaign. There has been rumoured interest from Italian side Inter Milan in the form of a loan deal, this could be a deal that may benefit all parties concerned. Podolski in need of game time, he would gain match fitness which would benefit Arsenal in the long run if he is Wenger's plans long term.
On Sunday Arsene Wenger attempted to nullify any talk of Podolski's future being away from The Emirates saying;
"This is a job where you can only be successful if you're fully committed. You cannot be half in and half out – so all this transfer speculation is not considered at all".
"We are all on board to get results – and Podolski will be part of that."
Wenger is keeping his cards close to his chest as he has always done when transfer speculation regarding one of his players is concerned, but one thing is certain. If things don't change for Podolski come January he will be seeking pastures new.