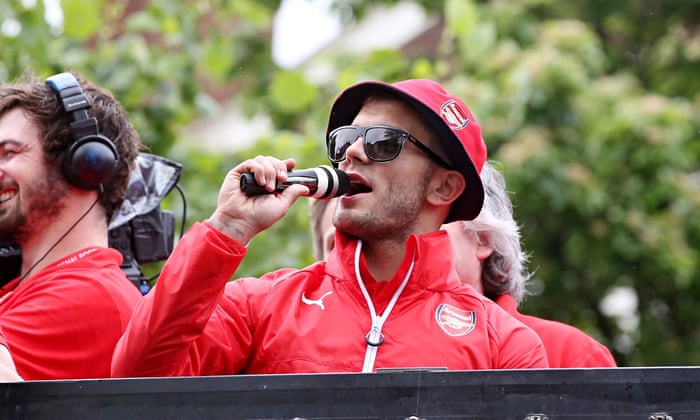 Jack Wilshere has been handed a FA misconduct charge for his "sweary" outburst at Arsenal's FA Cup victory parade, the Arsenal midfielder was warned by his club earlier this week but it seems the FA want to make an example of the 22 year old.
The knee jerk decision was taken early this afternoon but was Wilshere's conduct really worthy of a misconduct charge? Wilshere sang two anti-Tottenham songs as any fan would do, the only thing that was possibly offensive was the fact these contained a few obscenities which he duly apologised for on his official twitter page.
The charge would have been worthy if he had sung anti-semetic songs or there were some kind of racial slant to his words but there weren't, apart from the player eluding to another mediocre Tottenham season there was really not much else to complain about from a Tottenham perspective.
I would love to know who makes these big decisions at the Football Association, back in July 2012 Chelsea captain John Terry was cleared of racially abusing Sunderland's Anton Ferdinand. The evidence was clear as day the TV cameras caught Terry calling Ferdinand a "Black C***" this begs the question what do the FA consider to be worse, offending some Tottenham fans by celebrating the fact that you have finished above them again or Racial hatred?
The language used by Wilshere was not appropriate and no-one is debating that but ask yourself is it any worse than the words that get thrown at officials every match day and go unpunished? of course they aren't.
This is a matter that has next to nothing to do with the FA, Arsenal have a history of effectively handling issues like this within the club and that is how it should have been left. I thoroughly expect Arsenal and Wilshere to appeal this laughable decision.