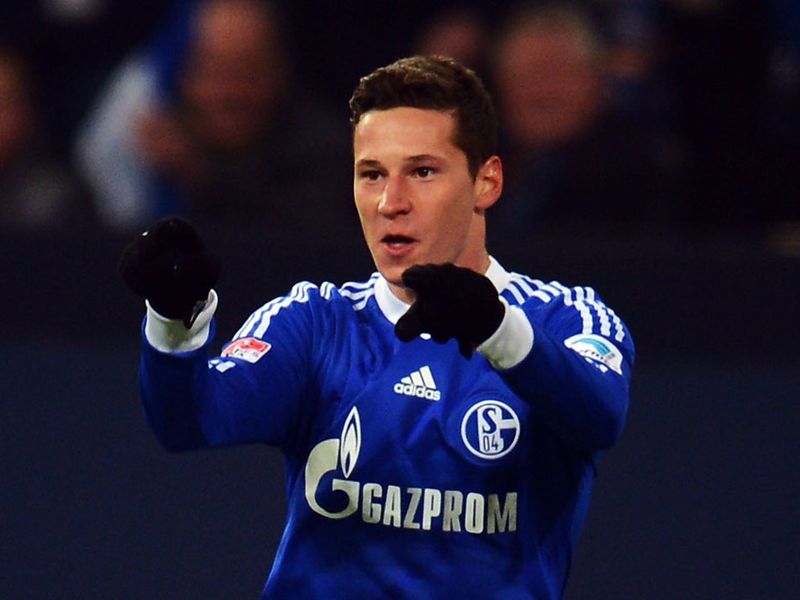 It is being reported on several sports websites, namely The Metro and now The Daily Express that Arsenal are set to swoop for £37 million rated German Wonderkid Julian Draxler. We have heard these rumours before, they pop up about as much as "Marco Reus is Arsenal Bound". The reason for these rumours appear to be the "unhappy" Mesut Ozil who it is believed may only stay until the end of the season. Strange situation indeed considering he has only been an Arsenal player for little over a year.
Ozil is expected to be out of action at least until January so that would nullify any possible sale of the player in the new year. A sale which to me seems somewhat knee-jerk and surprising to say the least. Yes his performances have been very mixed in an Arsenal shirt but to say to just get rid of him seems very shortsighted and unnecessary. You don't become a bad player overnight, his poor performances in certain games is down to one thing and one thing alone, Wenger fails to get the best out of him.
Is this really what Arsenal should be concentrating on now? once again it feels like the key areas are being overlooked and not addressed. Once more it has become a season that has shown the squads frailties with injuries and no real squad depth of any quality. You would have to say that there are maybe 14 players of real quality the rest are just making up the numbers. In January Wenger finally needs to bite the bullet and go for a strong imposing Holding Midfield player and at least two top quality defenders. Without those additions Arsenal will be sitting ducks once again trying to reach that magic number 4 spot.