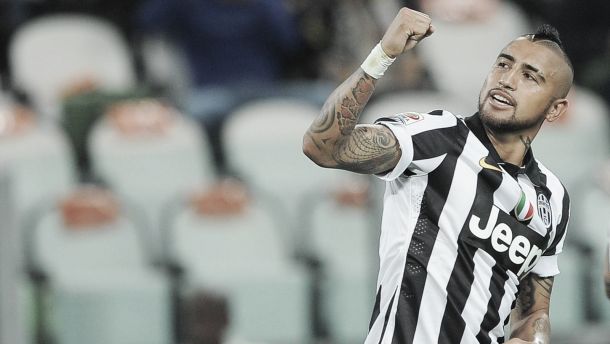 Talk of Morgan Schneiderlin's exit from Southampton has been a story that goes all the way back to last summer, the mass exodus that encountered Ronald Koeman's arrival was monumental, but it comes to no surprise that the French midfielder now looks set to belatedly leave St Mary's this summer.
Schneiderlin has been a player on Arsene Wenger's radar for a few years, it was expected the midfielder would be one of four likely additions to the Arsenal squad this summer, but with the player now looking odds on to make the switch to Old Trafford, what went wrong?
It is no secret that the saints were holding out for £25 million for the player, as everyone should know by now, Wenger has his own valuation for a player, that value could have well been a bridge too far.
So Where does this leave Arsenal now?
The answer is, in need of a tenacious midfielder, many thought that Schneiderlin would be the solution to the dilemma but it appears not, not in Wenger's eyes anyway.
Rumours have started circulated once more regarding Chile's Arturo Vidal, after Argentine Journalist Hernan Feler took to a radio show to re-affirm his tweet of a few weeks ago where he stated, "Vidal will be an Arsenal player after the Copa America".
The Juventus midfielder is performing admirably for his country, as they look to win the Copa America on home soil, there is also a suggestion that a £21 million deal is in place, despite accusations that Vidal got cold feet on leaving "the old lady", but team-mate Alexis Sanchez has persuaded the 28-year-old to make the move.
Do Arsenal really need Vidal?
The argument would be that the player is more of a box-to-box midfielder and not of the defensive mindset that Arsenal require, that being said he has vast experience and still has a lot to offer, you would have to be a brave man to write off the talents of the creative Chilean.
Wenger's squad needs winners, and not many come bigger than Vidal, he is a "rolls royce" of a player and has shown his qualities again this season, which saw him lift the Serie A title for the fourth consecutive season.
It is easy to brush off these stories as pure speculation, but the interest is clearly real, also why would a South American journalist risk his reputation for something he truthfully did not believe in?
Arsenal need an additional midfielder, and it would be crazy to dismiss the opportunity of adding the talented midfielder to their squad.