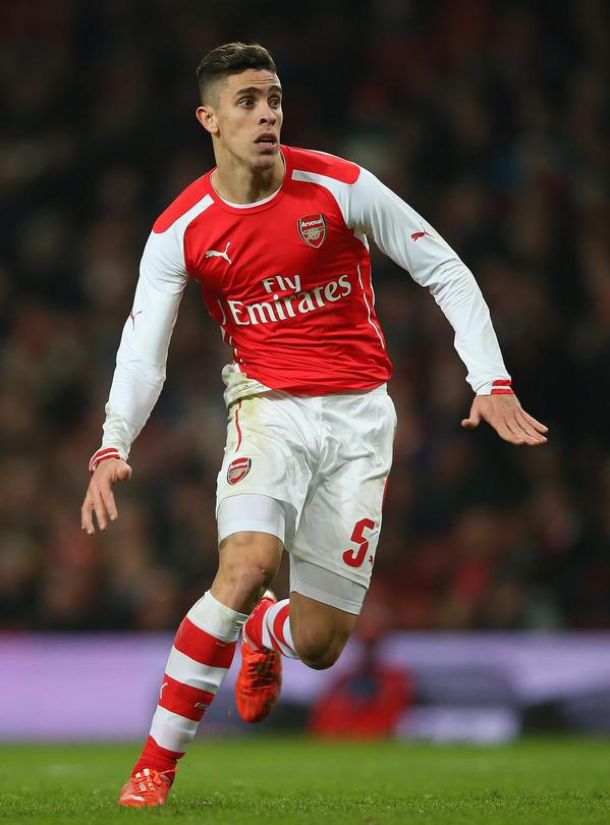 Gabriel Armando de Abreu made his Premier League debut in yesterdays 2-0 home win at the expense of Roberto Martinez's Everton, it was a debut that in many ways couldn't have gone much better for the former Villareal man.
Following the shambolic defensive performance in midweek against Monaco many fans were calling for Per Mertesacker to be dropped in favour of the uncapped Brazilian central defender and Arsene Wenger answered their prayers.
It was a shaky start early on for Gabriel who slotted in alongside Laurent Koscielny, he looked slightly nervous and his first few passes highlighted that. He started to feel his way into the game and eventually showed why he was so highly thought of in Spain.
He had a battle with Romelu Lukaku who can bully any defender on his day, Lukaku got the better of him in their first altercation but following that Gabriel had the Belgian forward in his proverbial pocket. Just before half time Lukaku burst through the Arsenal penalty area only to be denied by a brilliant sliding challenge from the Brazilian defender which was reminiscent of an iconic Tony Adams last ditch tackle.
It was a breath of fresh air to see a defender who was combative and appeared to enjoy defending which is something that Arsenal have no had for years, Gabriel is a bit of a throw back to how defenders used to be, he is uncompromising and not many forwards will look forward to playing against him.
So where does this leave Arsenal's vice captain Per Mertesacker?
The German World Cup winner has been out of sorts this campaign and far from the capable defender of the last 2 seasons, reportedly Wenger will consider offloading the former Werder Bremen defender in the Summer.
Mertesacker will know that he has a real fight on his hands keeping his place after a very impressive debut from Gabriel which would have definitely put pressure on the German to perform.
Arsenal's next two games are both away and it would be interesting to see how Gabriel handles them. Wednesday sees Wenger's men travel to QPR in a London derby which is closely followed by another away trip, this time to Old Trafford on Monday in the FA Cup.