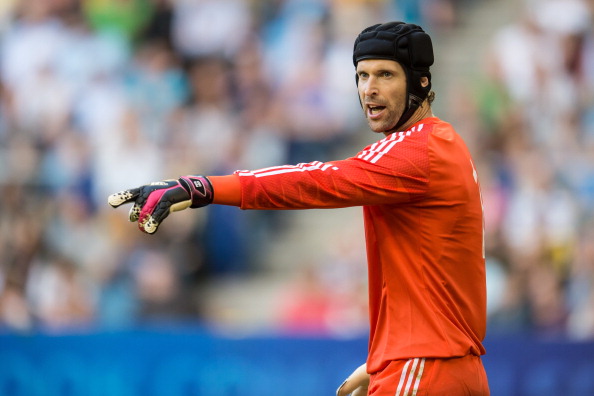 Chelsea's keeper Petr Cech is still yet to decide where he will be playing next season
The 33 year old is expected to sit down next week with the club to sort out where he will be playing his football next season.
Chelsea's reliable shot stopper was demoted in favour of Belgian keeper Thibaut Courtois and has become frustrated at the lack of first team football at Stamford Bridge.
Jose Mourinho has stressed on numerous occasions that he would like to retain Cech's services for next season, but the keeper would like to resolve the situation sooner rather than later.
"First I have to agree with the club what the conditions would be for leaving," he told reporters ahead of the Euro 2016 qualifier against Iceland on Friday.
"Next week we will have a meeting with Chelsea.
"At the moment it is with my agent. When it is clearer and all the cards are on the table, we will decide.
"I believe that for what I have done for the club and what the club has done for me, we can arrange it so we are all happy."
He added: "I keep all options open, regardless of the country. I will decide based on what is best for me and my family. It does not matter whether it is England, Germany, France or Spain.
"If I move, it brings difficulties. It must change everything, looking for housing, a school for children and so on.
"Therefore, the sooner I know what to do the better. I can plan everything and even rest before the new season."
Wenger is a long term admirer of Cech who has made no secret of his desire to stay in London, this could signal a possible switch from Stamford Bridge to the Emirates this Summer.