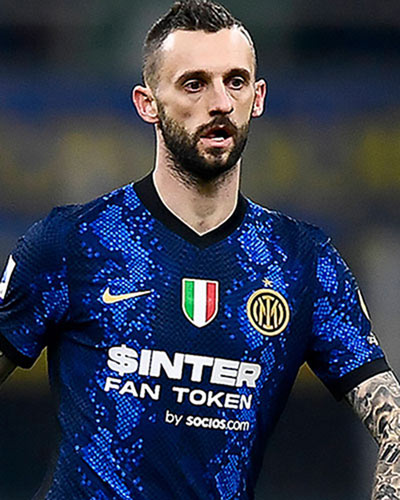 21 year old midfielder Marcelo Brozovic has emerged as a surprise target for the January transfer window with Arsene Wenger rumoured to be preparing a £6.4 million bid. Brozovic is one of the rising stars of Croatian football and there is expected to be several Premier League clubs looking at him already. Brozovic can play as a holding midfielder or more advanced, he has many attributes similar to Spain and Real Madrid's Isco. He has scored 9 goals in 56 for his club Dinamo Zagreb and is now in his third season but he is already looking at moving to further his footballing career.
There has already been interest from Italian side Inter Milan who have submitted a bid of £3.5 Million but it is understood Zagreb are holding out for more. Brozovic is a typical Wenger signing in many ways, he is technically gifted, can operate in various positions in midfield and has lots of potential. As we have seen in the past Wenger prefers to buy young and develop them rather than buying the finished article.
One thing that will raise the eyebrows of supporters though will be the pursuit of yet another attack minded Midfield player which Arsenal have in abundance. If you were to count the likes of Alexis Sanchez and Theo Walcott as Midfielders there are 14 in the first team squad, which is plenty. Whether this is another sign of signing more players in positions that should not be priority remains to be seen, but it is encouraging that Wenger and the board seem to be looking to do business early.