The curtain is set to fall on another Arsenal campaign that promised so much and has yielded very little change apart from an impending Wembley clash which could see us end our 9 season wait for silverware one thing every Gooner is wanting is investment in our first team squad. Champions League is guaranteed for another season under Arsene Wenger which a matter of weeks ago seemed far from guaranteed. There is still no sign that Wenger will be extending his contract for an additional 2 years, but his word has always been a good indication. I thoroughly expect him to sign after the FA Cup final.
Many want to see the club put their money where their mouth is and show the rest of the "elite" clubs we are serious contenders, after all you don't spend 128 days at the top of the Premier league if you do not have potential. It is important that we have quality throughout the squad. Recent Wenger squads have had one common problem…. depth. We have a starting XI that can cope with any side in world football but the problem is one or two injuries it becomes open season for our opponents. In this article I will give suggestions that I would hope Wenger and the powers that be ( so Wenger then) would consider approaching.
Goalkeeper
With the imminent departure of second choice Lukas Fabianski due to contract negotiations breaking down and Emiliano Viviano returning to his parent club Palermo this situation needs to be addressed.
Kasper Schmeichel is a name that has been doing the rounds in various sections of the press, this is an interesting one. He has great presence and has always impressed me since I saw him play for Leeds back in 2011, since then he has shown what a good shot stopper he is. He has no doubt suffered from being the son of a Goalkeeping legend. His contract is up this Summer and as yet current club Leicester City have been unable to come to any kind of agreement with Schmeichel's representatives. The Danish Keeper has kept 20 clean sheets in 44 games this season and would be a very good acquisition and would no doubt keep current No.1 Wojciech Szczesny on his toes.
Right back
Another player who looks set to be leaving the Emirates this Summer is French right back Bacary Sagna, with contract negotiations seemingly stalled between the two parties it looks like his days are number in the red and white. This would leave only Carl Jenkinson as a recognised right back at the club.
Brazil and Barcelona right back Dani Alves is one possibility the attacking full back currently seems disillusioned at the Nou Camp his contract is ticking down and would be a free agent next summer. Alves has criticised the Barcelona fans in recent weeks for not getting behind the team as they seek another League title which could be the only saving grace for the Catalan club who look destined for a trophy-less season this campaign. Alves would bring some real quality, he is immense going forward, a dead ball specialist also can play in a variety of positions ranging from anywhere in the back four also has spent time in the attacking third occasionally this season with some success.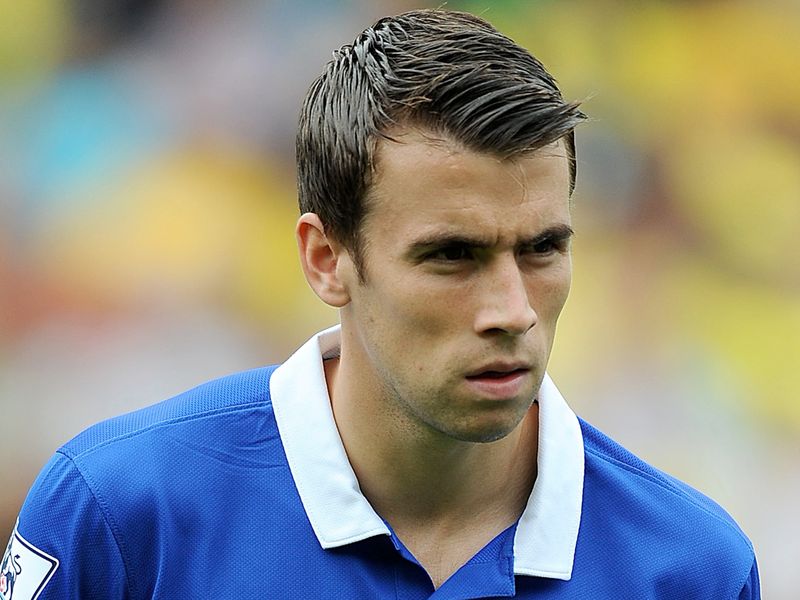 Another alternative would be Everton's Seamus Coleman who has been sensational for the Merseyside club and was voted in this seasons Premier League team of the year, Coleman has benefited from the arrival of new Everton boss Roberto Martinez, under previous manager David Moyes, Coleman was a lot more defensive but this season he has expressed himself in the attacking third and has won lots of plaudits from fellow pros and football writers he in many aspects would be the ideal replace for Sagna.
Defensive Midfielder
This is a position where we have had problems continuously going all the way back to Gilberto Silva, we seem to seriously lack anyone to just sit in front of the back four and take care of the ugly part of the game. Matthieu Flamini has been impressive this season but if we are going to challenge for the Premier League or even the Champions League we need more in reserve.
This week we were linked with a bid of £20-£32 million for the holding midfield player who not to dis-similar to Alves at Barcelona has become disillusioned with Bayern this season and could be available for the right price. he is the kind of cultured defensive minded midfielder we have been crying out for. there have been times this season where we have been caught short defensively especially against quick attackers for example our Anfield nightmare, he would change that he has a great understanding of the defensive side of the game. His inclusion would no doubt free up the likes of Aaron Ramsey and Jack Wilshere to go and cause damage rather than being cautious.
Striker
The most frustrating part of this season for every Arsenal fan has been the severe lack of firepower, we have currently only scored 66 goals in the Premier league while Title favourites Manchester City have a staggering 100 goals and are sure to add to their tally in their last game of the season at home to West Ham. January was definitely the month where we fell out of the running, no ambition shown by the board or Wenger to address the situation. For all of Olivier Giroud's critics he has actually performed well considering he has been forced to play all season with very little rest. The Frenchman has scored 22 goals in all competitions this season.
Former Arsenal striker Carlos Vela has always been adamant that one day he would love a return to Arsenal, I have always been a fan of the Mexican who in my opinion was offloaded all to hastily back in 2011. Vela currently plays for Spanish side Real Sociedad who have been a surprise package this season in la Liga along with Atletico.  Vela has been their shining light this campaign with 12 goals in 20 games which is nothing to be taken lightly. There is reportedly a buy back clause in Vela's contract that could see his return to Arsenal for as little as £3.3 million. That would be a no brainer for me. Vela is quick, a lot stronger than he looks and has a great eye for a goal.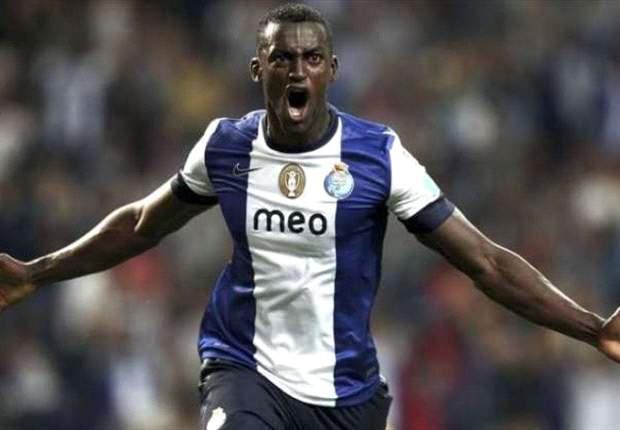 Jackson Martinez has the capability of reaching great heights, notching 27 goals in 46 games this campaign and is clearly one to watch at his summer's world cup in Brazil for his national side Colombia. One player Martinez reminds me of is Didier Drogba in his prime. he is quick, powerful has two great feet and is almost unplayable in the air.  it is understood that a bid of around £20 million could capture the Striker but with the World Cup looming his price tag is sure to increase after this summer's extravaganza.
There are many players that have been linked with Arsenal in the last few weeks and will definitely be many more as we approach the World Cup I do not feel that the club needs to "panic buy" as long as we replace the impending exits of Fabianski, Sagna and Arteta and also add 2 or 3 we should be good to go for next season.