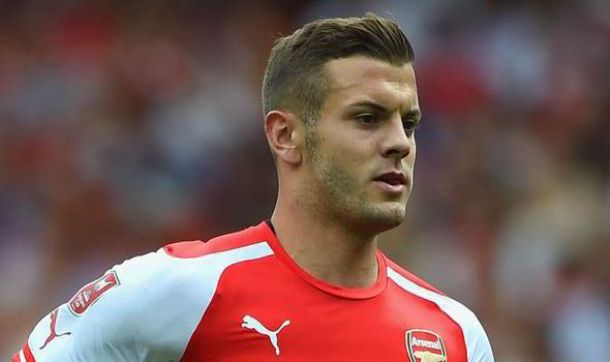 Arsenal are expected to reject any Summer bids from rivals Manchester City for their England midfielder, it was reported yesterday that Manuel Pellegrini is interested in Wilshere. The Chilean Coach is reportedly planning a clear out at the Etihad this Summer and sees Wilshere as a possible addition.
Wilshere has been out of action since November with an ankle injury and is in contention to make the Arsenal squad that will travel to Turf Moor to face Burnley on Saturday evening, he has come through the latest under 21 game which saw Arsenal beat Stoke City 4-1.
There is no pressure for Arsenal to renew Wilshere's deal that ends in 2018, any plans that are in the pipeline could see a contract extension up to 2020 with the player pocketing £150,000 a week in the process.
Arsenal are to face Reading in the semi-final of the FA Cup and Wilshere is hoping to be given a Wembley start.
"You can train as much as you like but you can't get that match fitness unless you play," said Wilshere. "In the Premier League, you know how quick it is so you have to get back to that speed.
"I feel like I'm ready to play some part. When you're injured you look at your comeback date and the games around that time.
"The one that stands out is the FA Cup semi-final but even before that we've got big games and we've got to go to Man United as well, so there's a chance to play this season."
Wilshere has had his problems on and off the field this season which have been heavily documented including some infamous smoking pictures, he will be looking to impress his coach Arsene Wenger as he tries to regain his place back from the in form Aaron Ramsey.