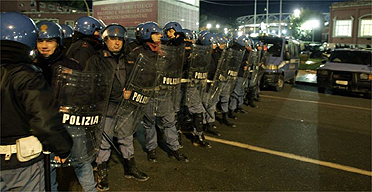 A Roma supporter has been arrested after an Arsenal fan was stabbed before tonights' Champions League match in Rome.
The Arsenal fan was treated at the stadium and his injuries are not thought to be serious.it is understood that the gooner was stabbed in the knee.
SAFE JOURNEY HOME TO THE GOONER ARMY, YOU DID US PROUD TONIGHT!!
Join the forum www.arsenalaction.com