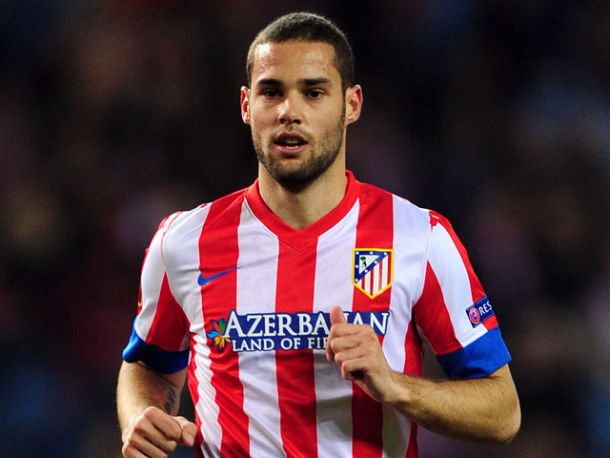 This morning Arsenal have been linked with a move for the 27 year old Atletico holding midfield player Mario Suarez as Arsene Wenger looks to bolster his squad.
Suarez has been out of favour with coach Diego Simeone and has found himself falling down the pecking order behind Gabi, Tiago, Raul Garcia and Saul Niguez of whom all have been preferred in recent weeks. Suarez has found himself becoming disillusioned with his time at Vincent Calderon.
The Spanish international won La Liga last season and was runner up with the Atletico but after months of frustration he has shown a desire to leave Spain in order to attain first team football.
Arsenal have had their fair share of injuries this campaign and with Arsenal having very little in the way of defensive minded midfielders at their disposal this would be a welcome move for the Arsenal faithful. Club captain Mikel Arteta is currently injured and with Arsenal calling back Francis Coquelin early from his Charlton loan spell the squad is spread incredibly thin.
It is unclear how much Wenger is willing to spend on Suarez or how much it would take to prize him away from Spain but early indications are good and it seems like Wenger is going to spending in January but more importantly in the right areas.