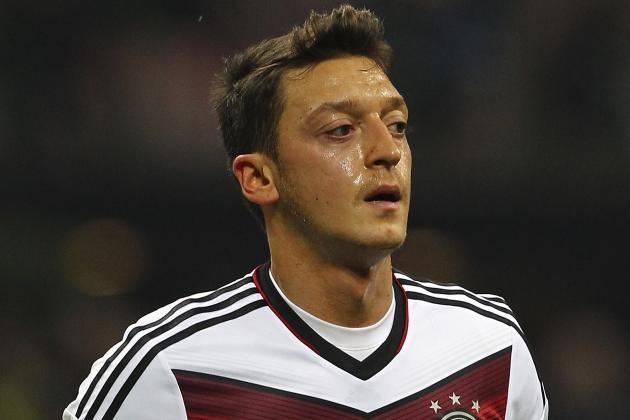 It has been a poor showing from the German International this season, the £42 Million man has found it hard to settle since his move from Real Madrid last Summer. Many fans have found his performances to be way below par and have called for him to be sold which has apparently alerted Arsenal's feeder club Manchester City to the possibility of acquiring the attacking midfielder's services on the cheap.
Arsenal scraped a win at Belgian side Anderlecht tonight and for most part the performance was poor, void of cohesion but the most disappointing thing was Ozil's performance he was so invisible you could be forgiven for thinking he was injured, he has shown so much disrespect to the club's saviour Arsene Wenger with his performances that it would be a surprise if he was not shown the door.
On Wenger's 65th birthday it is important that we remember everything Wenger has done for the club in the last 10 seasons, we won an FA Cup last season and an FA Cup in 2005. Oops my memory seems to have gone a little hazy, I can't remember all the other treasures that the Frenchman has brought to the Emirates in the last decade. Let's not forget he is a pretty handy with spreadsheets.
There has been a twitter hash-tag set up for Mesut Ozil #BlameOzil which is completely justified he is to blame for the lack of squad investment, bad tactical decisions and the increase of widespread Ebola cases in West Africa. It is important that this is rectified before any more harm comes to Arsene Wenger F.C