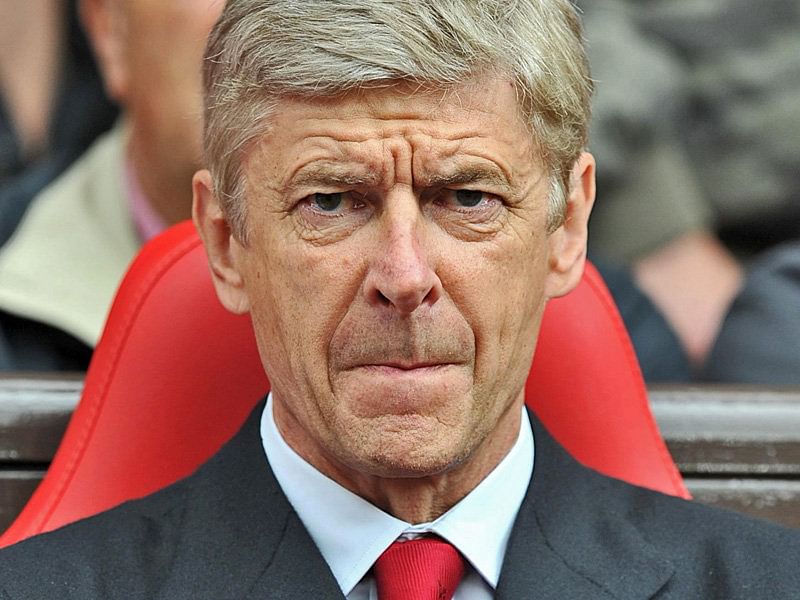 Another visit to a giant of European Football is followed by yet another uninspiring and mediocre showing, we have seen this before with Arsenal, yes the club has a very good Champions League qualifying record which is something Wenger likes to reiterate time after time but it is fair to say that when it comes to Champions League Football Arsenal are about as convincing as an one armed swimmer doing the backstroke. Borussia Dortmund Coach Jurgen Klopp once again showed why he is the most sought after man in World Football as his side put on a masterclass to really highlight the weaknesses that still exist in the Arsenal defensive third.
Following on from last season there was a clear need for improvement defensively and this seems to have been almost ignored as Wenger has tried to change the system to counteract the clear lack of steel in Midfield which has done nothing more than paper over the cracks,  last season saw some calamitous defending in big away trips to Liverpool, Chelsea, Manchester City and Everton which in the end cost Arsenal dearly as they finished just 7 points off eventual Premier League winners Manchester City. After playing 4-2-3-1 for a whole season you could be forgiven for thinking that all that was needed was to tinker slightly with the system but this has now been dropped in favour of a "more stable" 4-1-4-1 system which is incredibly ineffective as was shown last night as Borussia Dortmund tore it to shreds.
The new 4-1-4-1 has looked unbalanced at best and has shown Wenger's inability to get the best out of £42 Million signing Mesut Ozil who has been played out of position since returning from World Cup duty, being deployed on the wing has made the German look less than ordinary, for the Attacking Midfielder to excel he needs to be played centrally which is something every man and his dog has surmised, well all except Wenger who continues to play Ozil out of position.
The main priorities during this Summer's transfer window were (or should have been) A Striker, Holding Midfield player and a Central Defender. The new signings so far have been hit and miss. Alexis Sanchez has shown flashes of brilliance, Mathieu Debuchy is now injured for 3 months, Calum Chambers has shown promise but is inexperienced, David Ospina is yet to make an appearance and Danny Welbeck after looking good against Manchester City showed his inconsistency by missing 3 golden opportunities against Dortmund, leading much to believe he couldn't hit a cow's backside with the proverbial banjo. Once more as has been the case for several seasons (since the departure of Gilberto Silva in 2008) there have been issues that have not been addressed. Wenger still relies on the unreliable Mikel Arteta who for some reasons now wears the Captain's armband and the dinosaur that is Mathieu Flamini who is always just one challenge away from a red card. Does it feel like we have been here before? it's because we have, for the last 6 seasons to be exact. Nothing really changes, permanently with a lack of squad depth and below par performances in the games that matter. Wenger has his favourites the likes of Arteta still gets way more game time than he deserves and the forever injured Abou Diaby who is apparently still alive continues to reside on the Emirates medical room slab. Then you have the promising talent that is Joel Campbell who has started once in the Emirates Cup and that is it. There has to be some kind of intervention before the inaugural feeling of resignation about this season which is not even 10 games in.
Many fans have done a huge u-turn on Spanish youngster Hector Bellerin since his performance last night, you should not forget that he is only 19 years of age and that was his first ever competitive Arsenal start, I can't think of many worse places to be thrown in at the deep end. If you want to look at someone to blame look no further than the man that gets paid £8 million a year to make the big decisions, the man who seems to remain blameless by the powers that be. When Wenger comes out and claims that Nacho Monreal is adequate cover for the Central Defence you do have to question Le Boss' sanity. The professionalism of our bench was perfectly summed up when the arrival of Lukas Podolski was delayed because he couldn't locate his shin pads.
Following on from the FA Cup exploits of last year, the future looked bright it appeared that finally this Summer that the club would almost be free spending but once again Wenger has reigned it in and relied on youth/inexperienced players all the while rivals invest heavily and look all the better for it. It is by no means the end of our season before it has even started but unless things change dramatically in the coming weeks it could be an oh so familiar story for the Arsenal faithful.