In the last week or so the transfer rumour mill has picked up pace and as usual Arsenal have been linked with a few big names, the likes of Paul Pogba, Mateo Kovacic, Pedro Rodriguez, Alexandre Lacazette and Paulo Dybala are just a few  that been tipped to arrive at the Emirates in the Summer. Arsenal have no doubt improved this season but are still a way off being real title contenders as they chase down Champions Manchester City and the Premier League leaders Chelsea, Arsene Wenger's side will need to go again in the Summer and follow up their signings of Mesut Ozil and Alexis Sanchez over the last two Summer transfer windows, but who will make way for the new arrivals?
1, Mikel Arteta
The Arsenal captain has had his critics since joining from Everton in 2011 for a reported fee of £10 million and with the Spaniard now being 32 years of age it could be an ideal time for Arsenal to cut their losses on the midfielder. The former Rangers player's contract is set to expire next Summer and with Arteta already taking coaching sessions with the under 13's maybe that would be a more sensible avenue for the hierarchy to pursue with Arteta. The emergence of Francis Coquelin has highlighted the errors that are in Arteta's game when he is asked to play a deep holding midfield role and in his absence Arsenal have looked a lot more solid which is reason enough to move him on from the Arsenal playing staff.
2, Lukas Podolski
The German forward has found himself frozen out at the Emirates this season and is currently on loan at Inter Milan, by all accounts his loan spell has been less than successful with many at the Italian club questioning his desire in the big games. The same could be said about the World Cup winner in his time at Arsenal and it may be time for Wenger to move him on. Statistically Podolski ticks all the boxes but there has been something lacking from his application in the crunch games which is why the forward appears to be surplus to requirements. There is no doubting Podolski's potential but in the past year he has shown signs of being unsettled and disinterested and with him being a high earner at the club I am certain the powers that be will be looking to offload him in the Summer.
3, Mathieu Flamini
Much like the aforementioned Mikel Arteta, Flamini is getting on now and with the Frenchman being 31 years of age it would be no surprise to see him leaving in the Summer. Flamini is in his second spell at Arsenal after re-joining Wenger's side in 2013 after initially training with the squad to regain fitness, undoubtedly he has been a good servant to Arsenal but there is a time to cut your losses on a player as his quality diminishes with age. Flamini is a fan favourite but he has become ineffective in the big game and has been found wanting almost becoming a bystander in certain matches.
4, Abou Diaby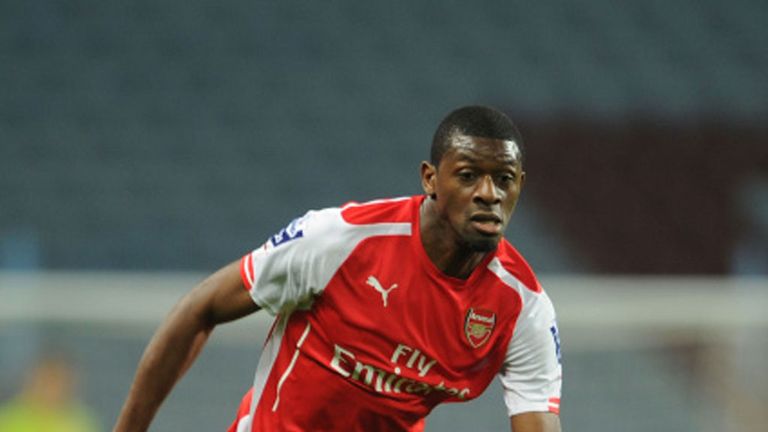 Diaby could be the most frustrating player to ever don the famous Arsenal red & white however his injury record eclipses even the most injury prone, Diaby has only made 92 Premier League appearances since 2006 and been the victim of 36 injuries in that time which is poor by anyone's standards. This does not take anything away from his ability and boy does he have ability, it is easy to see where the Patrick Vieira comparisons came from. When fit he could win any game by himself but in that is the crux of the problem "when fit" it is questionable whether he will ever regain match fitness again in an Arsenal shirt and if I was a betting man I would put my house on Diaby being released in the Summer.
5, Per Mertesacker

The 6ft 6in World Cup winner has been the butt of many jokes since his arrival from Bundesliga side Werder Bremen in 2011 but after he took time to settle it looked like he was going to be a calming influence in the Arsenal back four and working alongside Laurent Koscielny there appeared to be a good partnership building. Mertesacker came back earlier than expected this season after being given a longer recuperation time due to his World Cup exploits although he rarely figured in the tournament. The Vice Captain has never been blessed with pace but has always looked capable of reading the game well but recently his positional sense has been repeatedly questioned by fans and media pundits and who can blame them with an extreme dip in form. Many expect Mertesacker to leave for pastures new in the Summer and with the latest defensive signing Gabriel impressing in a handful of Arsenal appearances it could be a case of the 30 year old being moved on for the good of the squad.